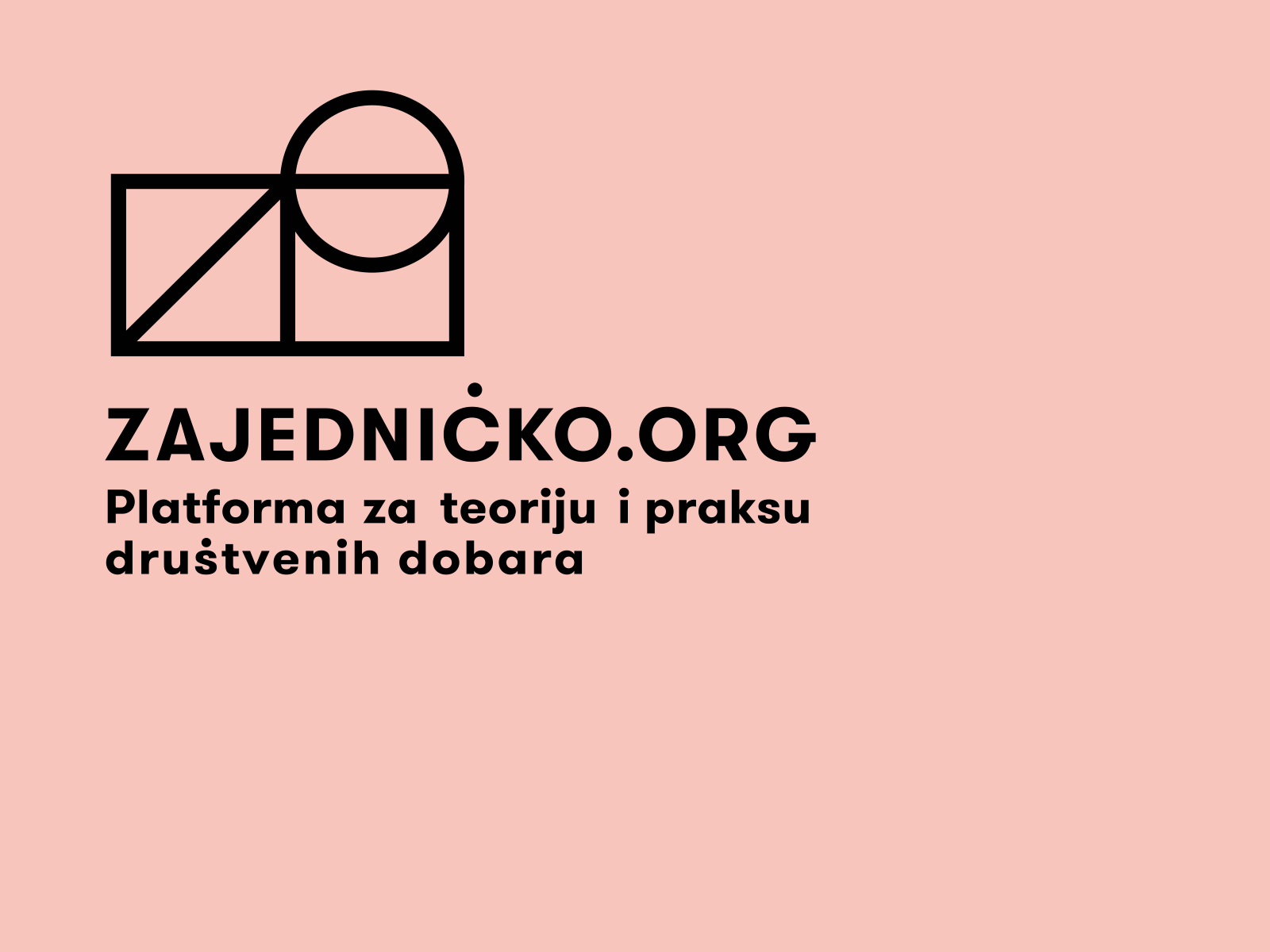 Creative Solutions
Zajedničko.org
Client: Zajedničko.org
Year: 2017
Creative direction: Nova Iskra Studio
Art direction: Milica Pantelić
Design: Milica Pantelić
Tasks of Nova Iskra Studio:
Creative direction / Visual identity system and design / Publication layout and design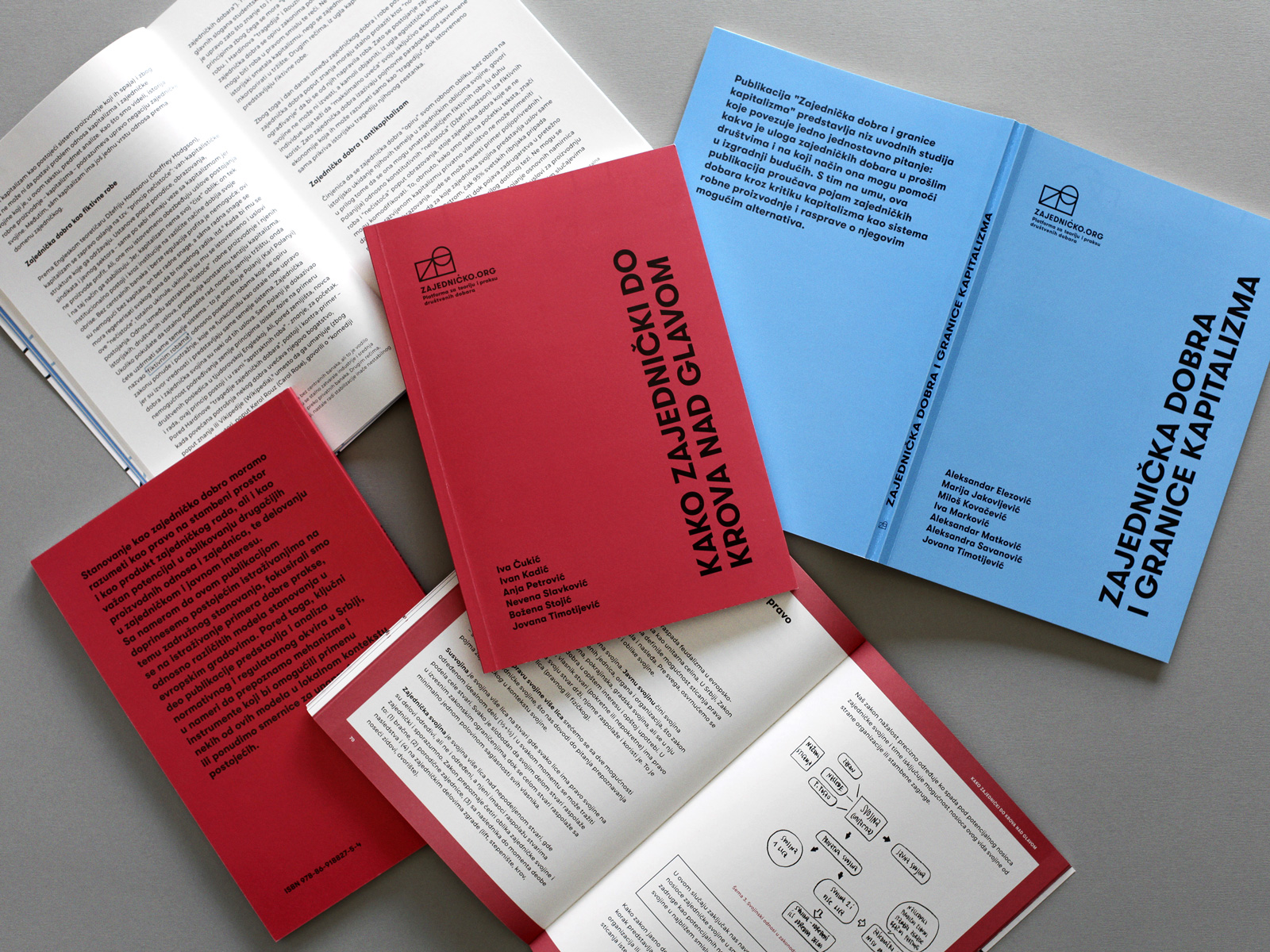 Zajedničko.org is a network of organizations, initiatives and individuals who, in their work, are studying, preserving and improving the common good in legal, economic and organizational terms through research, public advocacy and policy development as well as through organization of various educational and informative programs.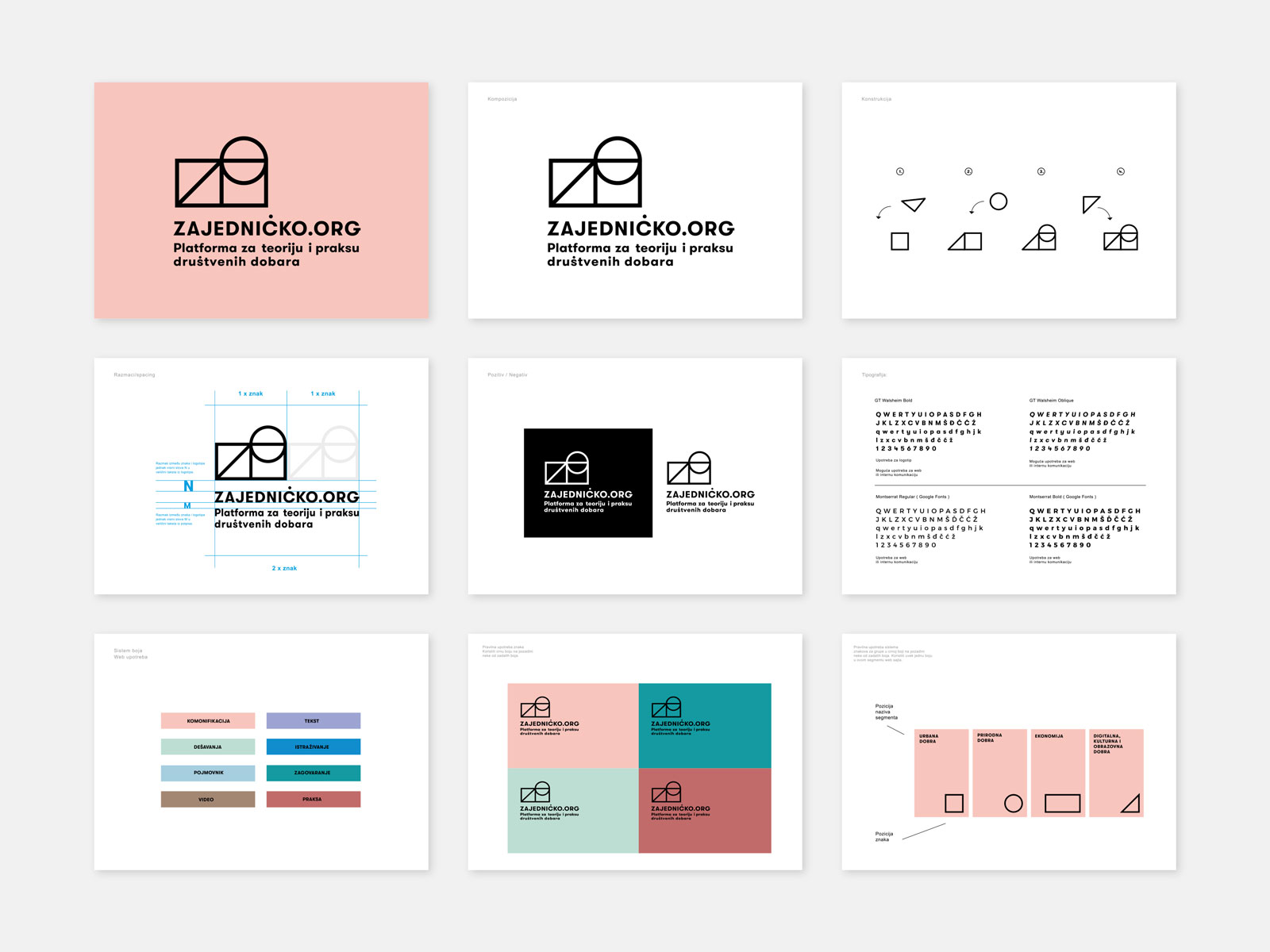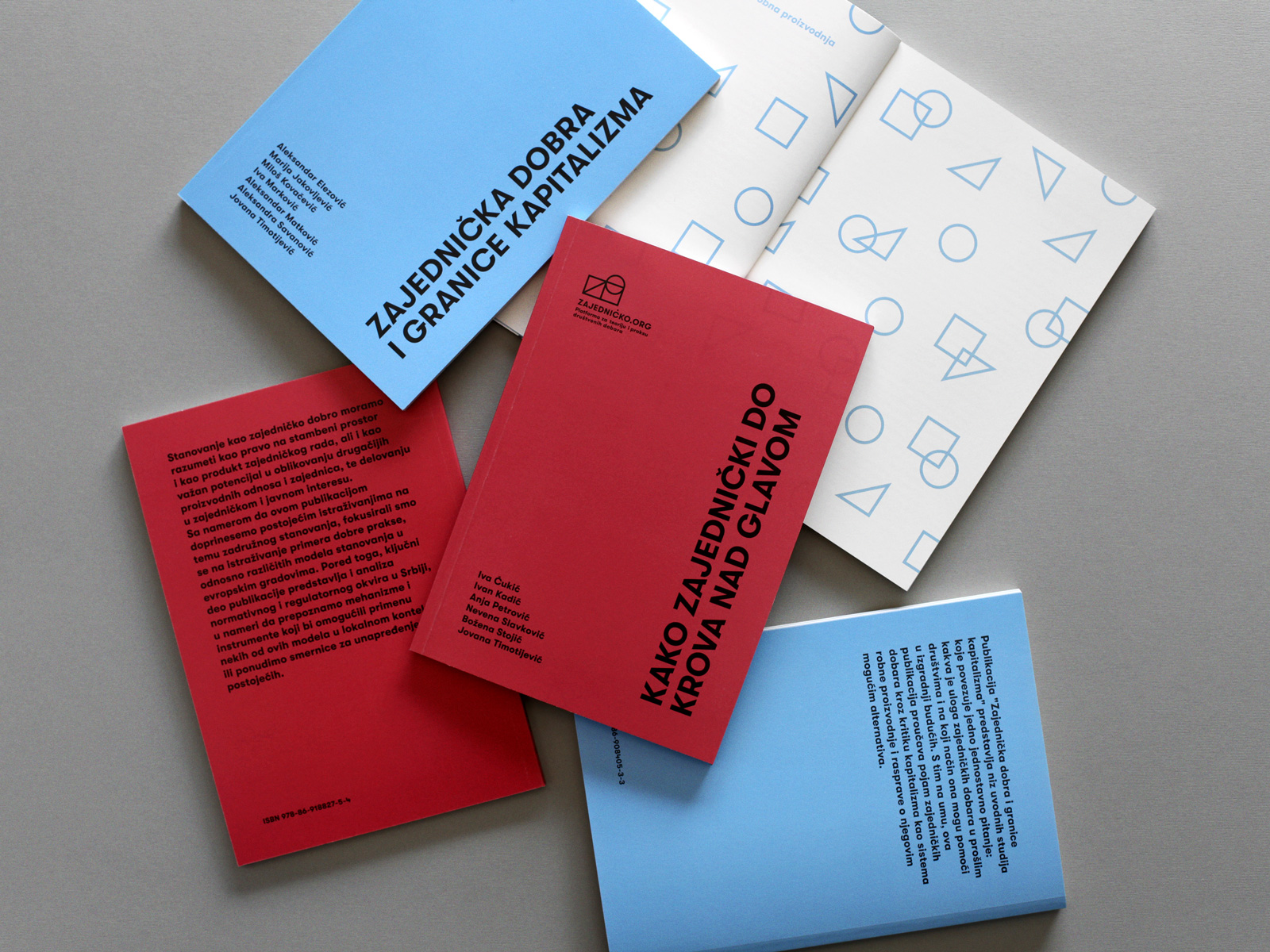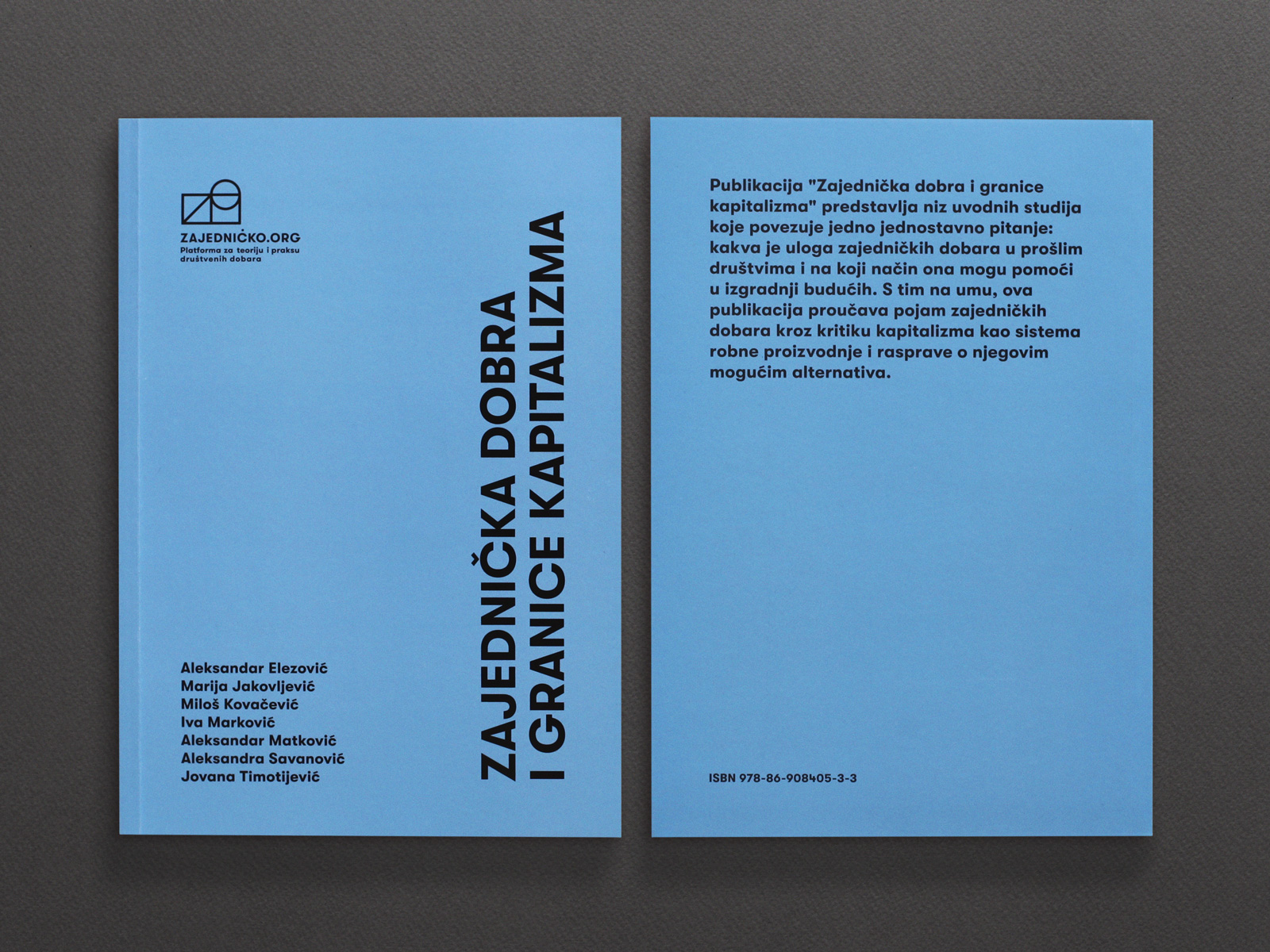 Zajedničko.org was formed as a result of the specially designed educational program of Nova Iskra under the name of the Studies of Commons. These Studies are based on the analysis of existing practices and exploration of possible concepts and solutions for the improvement of work processes, production, as well as the life in communities, especially those conducted by the idea of the general or common good, i.e. commons.
For the program we developed the visual identity system, as well we publications layout and design.