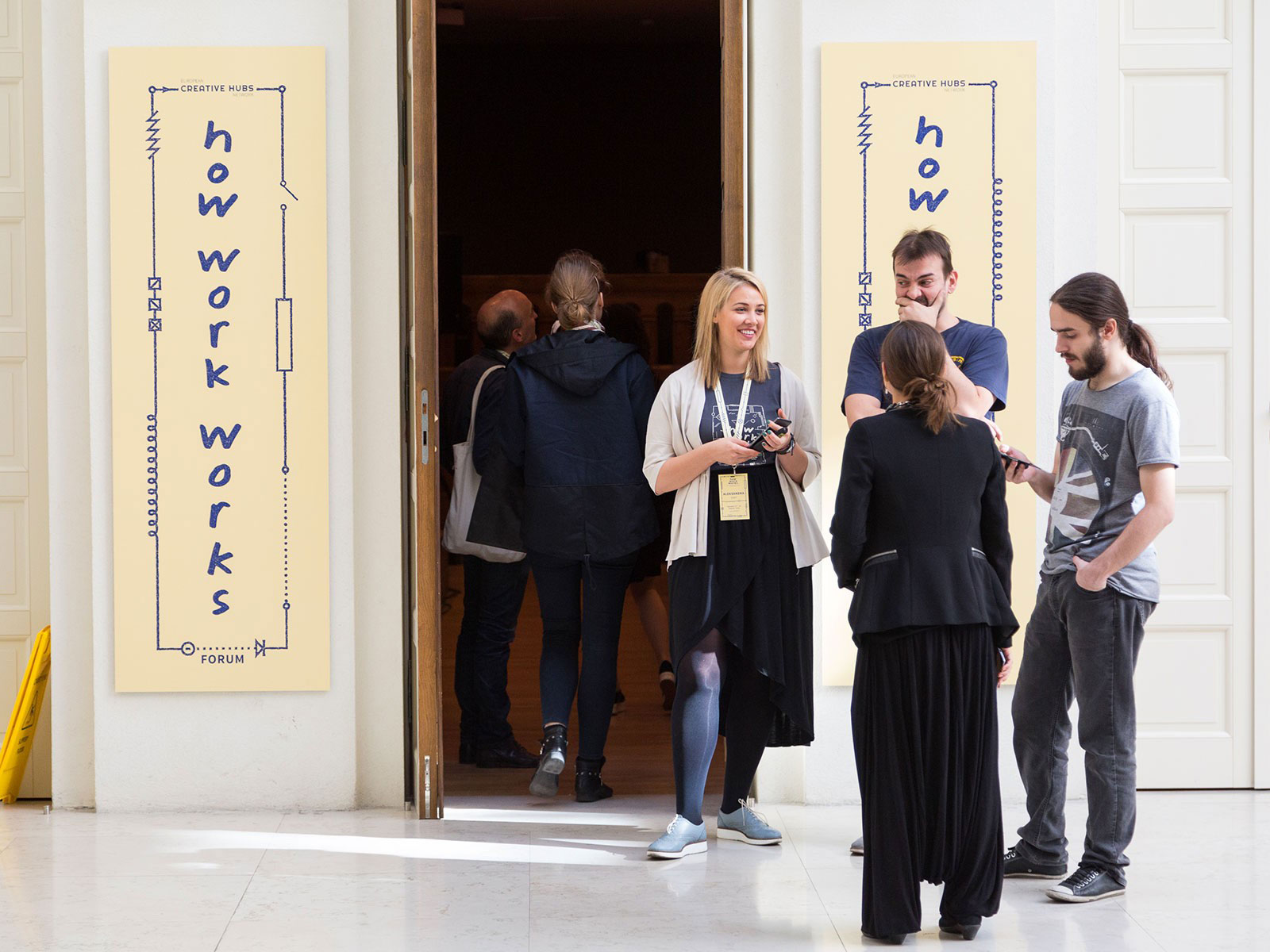 Creative Solutions
How Work Works Conference
Client: Kulturni kod
Year: 2016
Creative direction: Nova Iskra Studio
Art direction: Olga Jorgačević
Design: Olga Jorgačević and Andreja Mirić
Photo: Nemanja Knežević
Tasks of Nova Iskra Studio:
Creative direction / Visual identity and design / Catalog and merchandise design / Space branding / Signalization / Conference production / Communications and Marketing / Content management / Documentary film production / Webinar production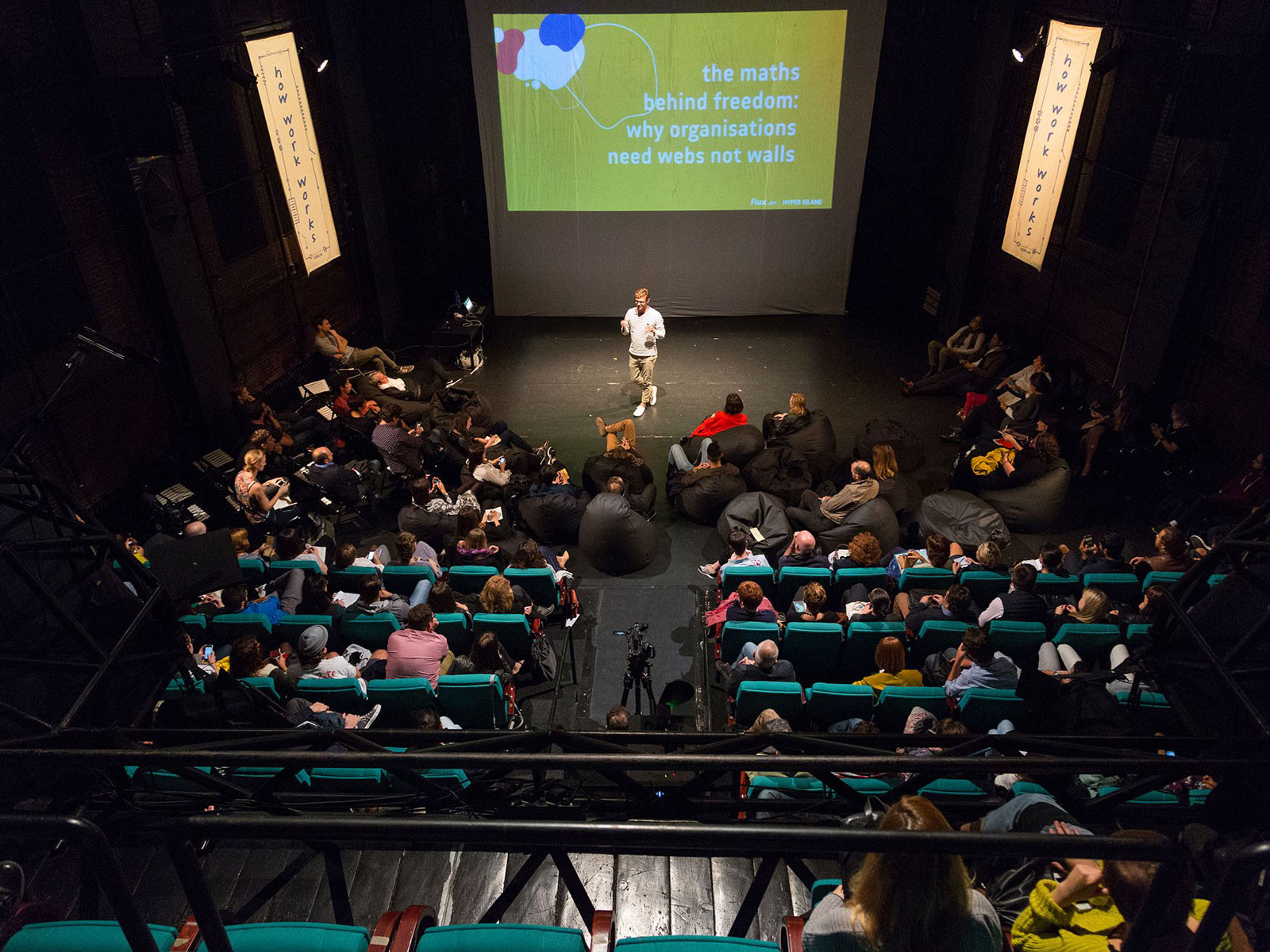 The international forum How Work Works is part of the European Creative Hubs Network project initiated by the British Council, cofunded by the European Commission through the Creative Europe program, in which Nova Iskra participates together with partners from Greece (Bios), Spain (Factoria Cultural), Germany (betahaus), the United Kingdom (Creative Edinburgh), Belgium (EBN) and Portugal (ADDICT).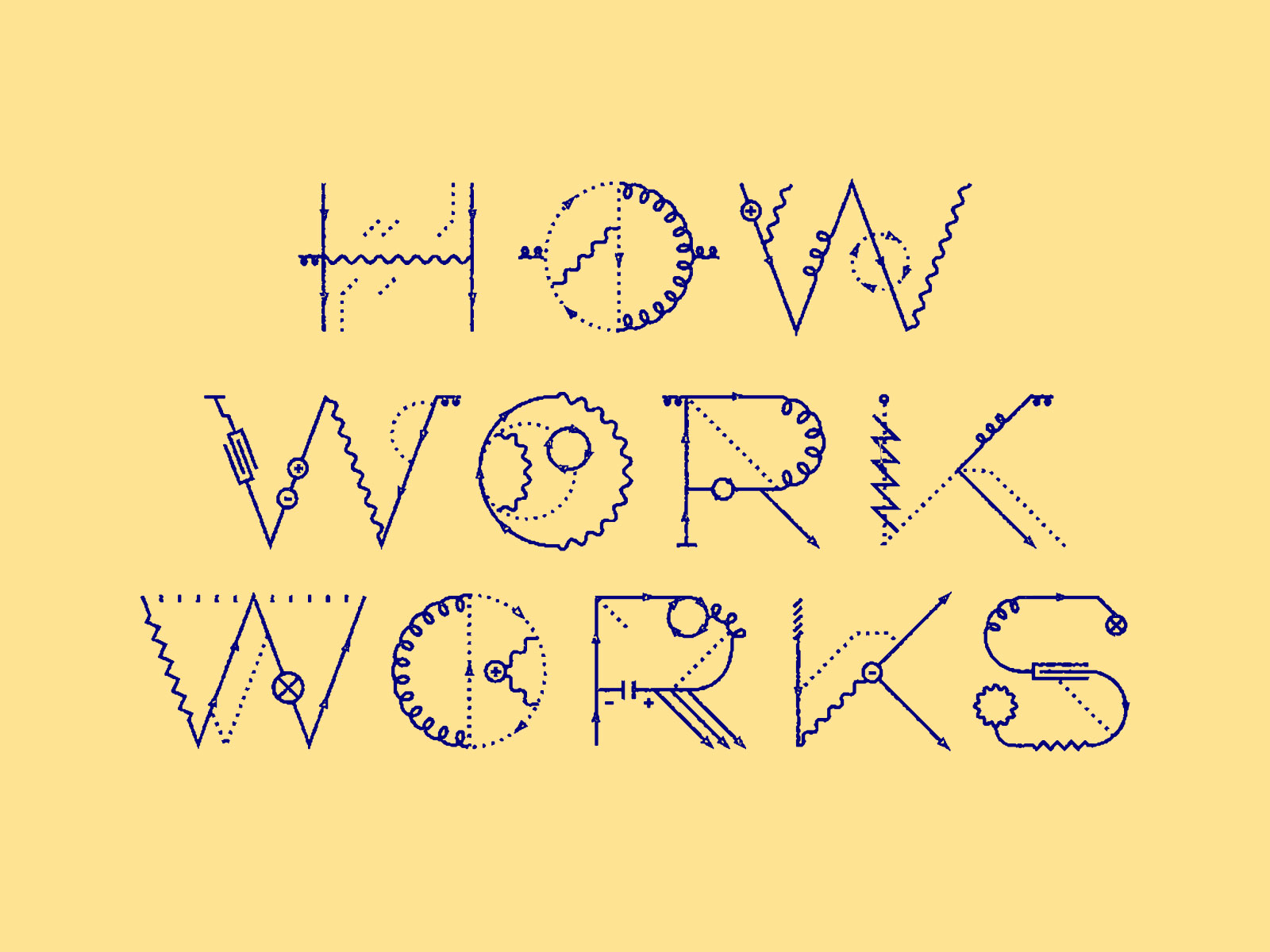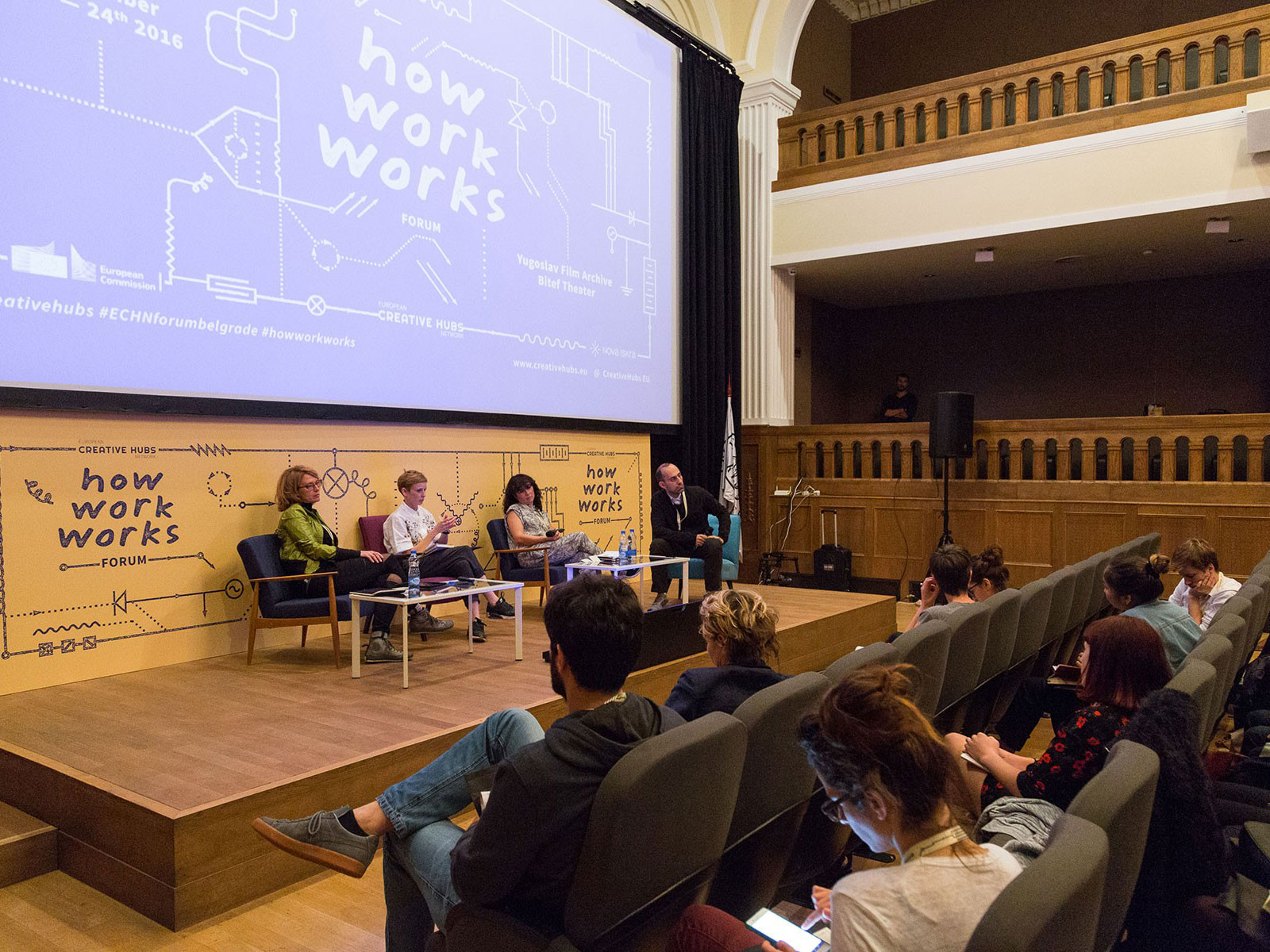 More than 150 delegates, hub leaders and a number of European and regional stakeholders will come together in Belgrade, during the first of three planned fora, in order to map the European eco-system of hubs active in the fields of culture and creativity, education, and entrepreneurship, and support their networking, knowledge exchange and capacity building.
We were happy to contribute to the conference with creative solutions, from visual identity, space branding, printed material, through communication and marketing, to the event production.