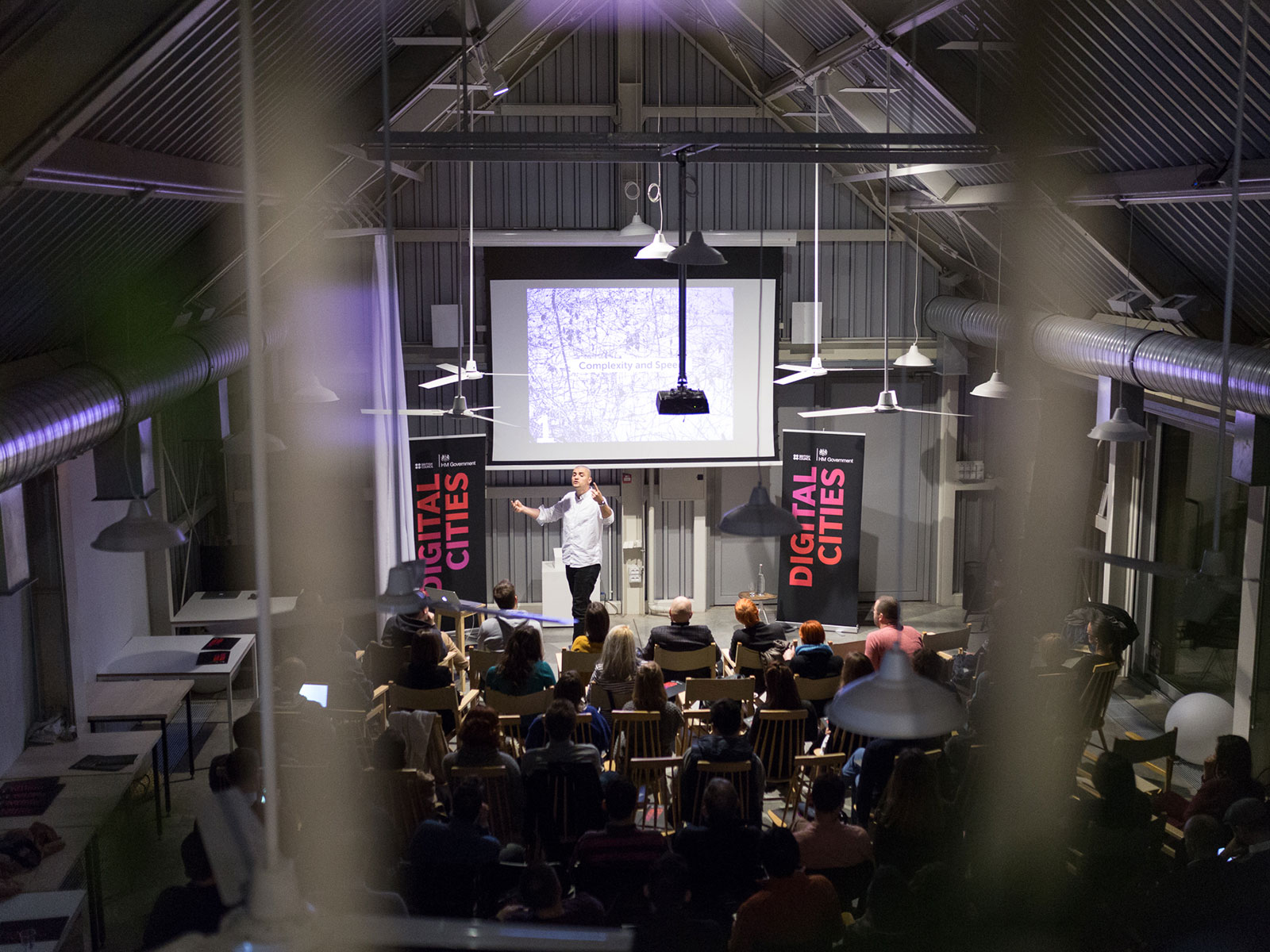 Creative Solutions
Digital Cities
Client: British Council / UK Government
Year: 2018
Creative direction: Nova Iskra Studio
Art direction: Milica Pantelić
Design: Milica Pantelić
Photo: Nemanja Knežević
Video: Andrija Kovač / Vladimir Miladinović / Nemanja Babić
Tasks of Nova Iskra Studio:
Creative direction / Visual identity and design / Publication layout and design / Space branding / Signalization / Conference and Bootcamp production / Communications and Marketing / Content management / Documentary film production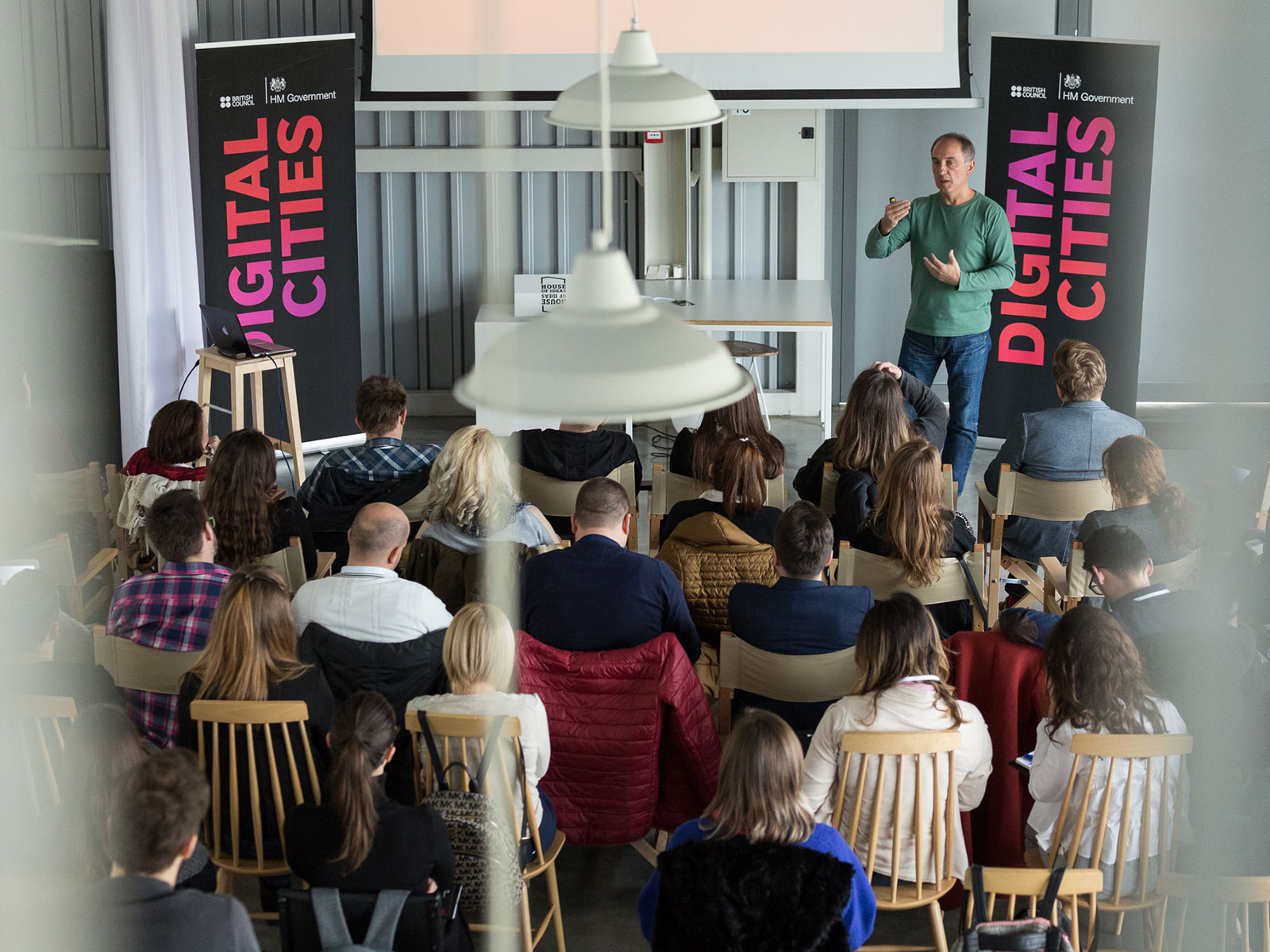 The idea of the project was to develop an intensive mobility and capacity development programme to connect and strengthen digital industry collaboration between the UK and the Western Balkans.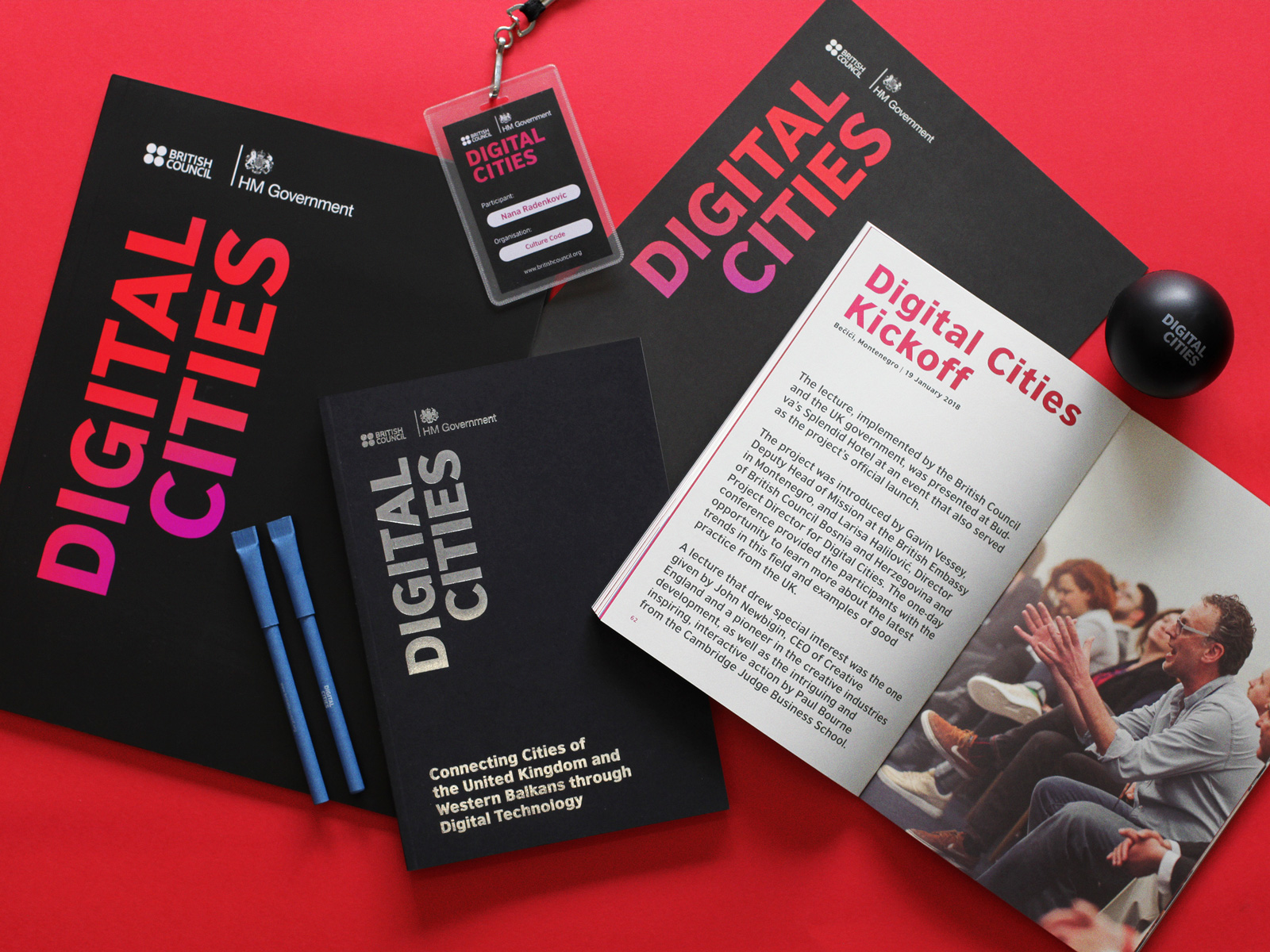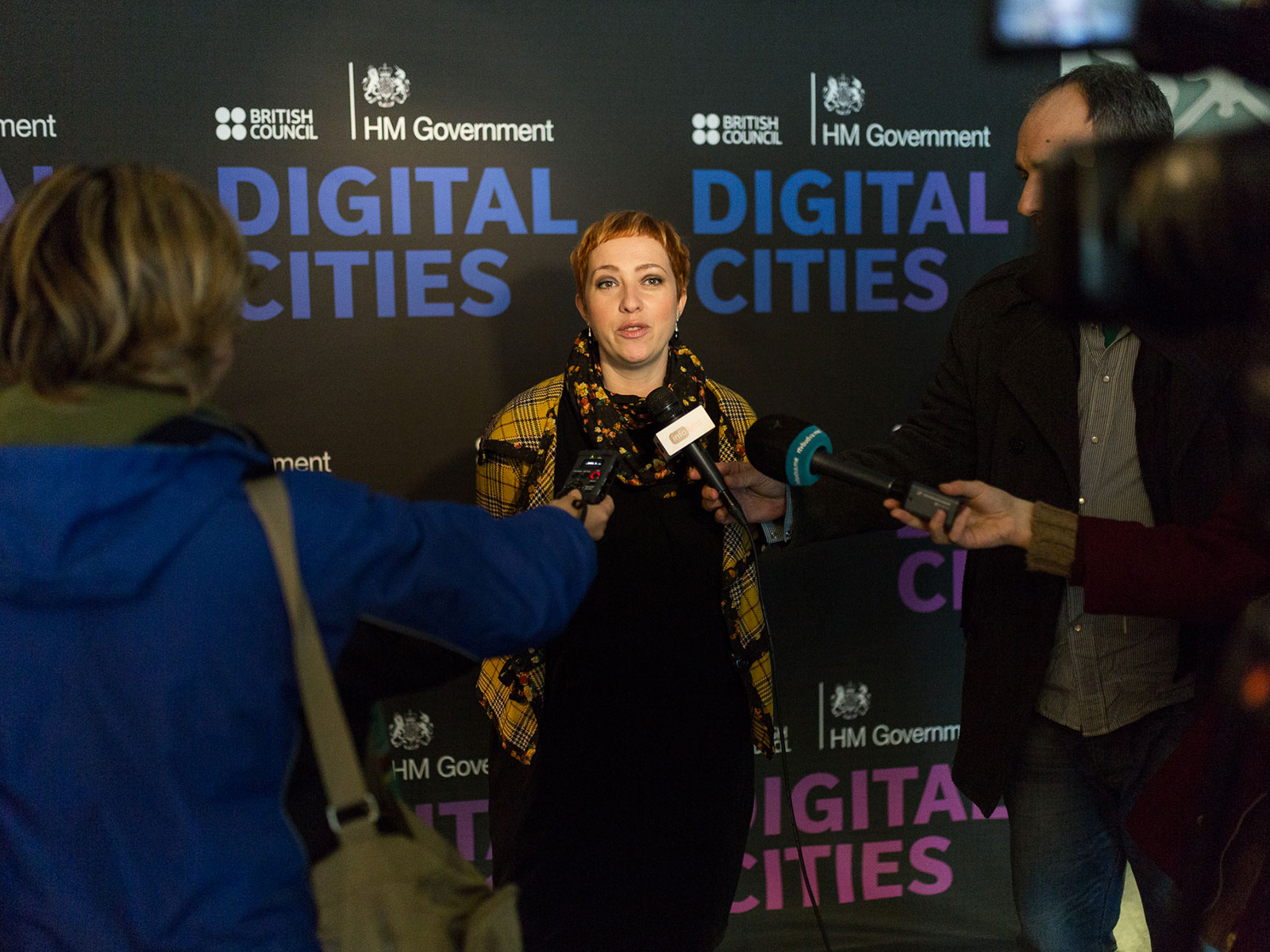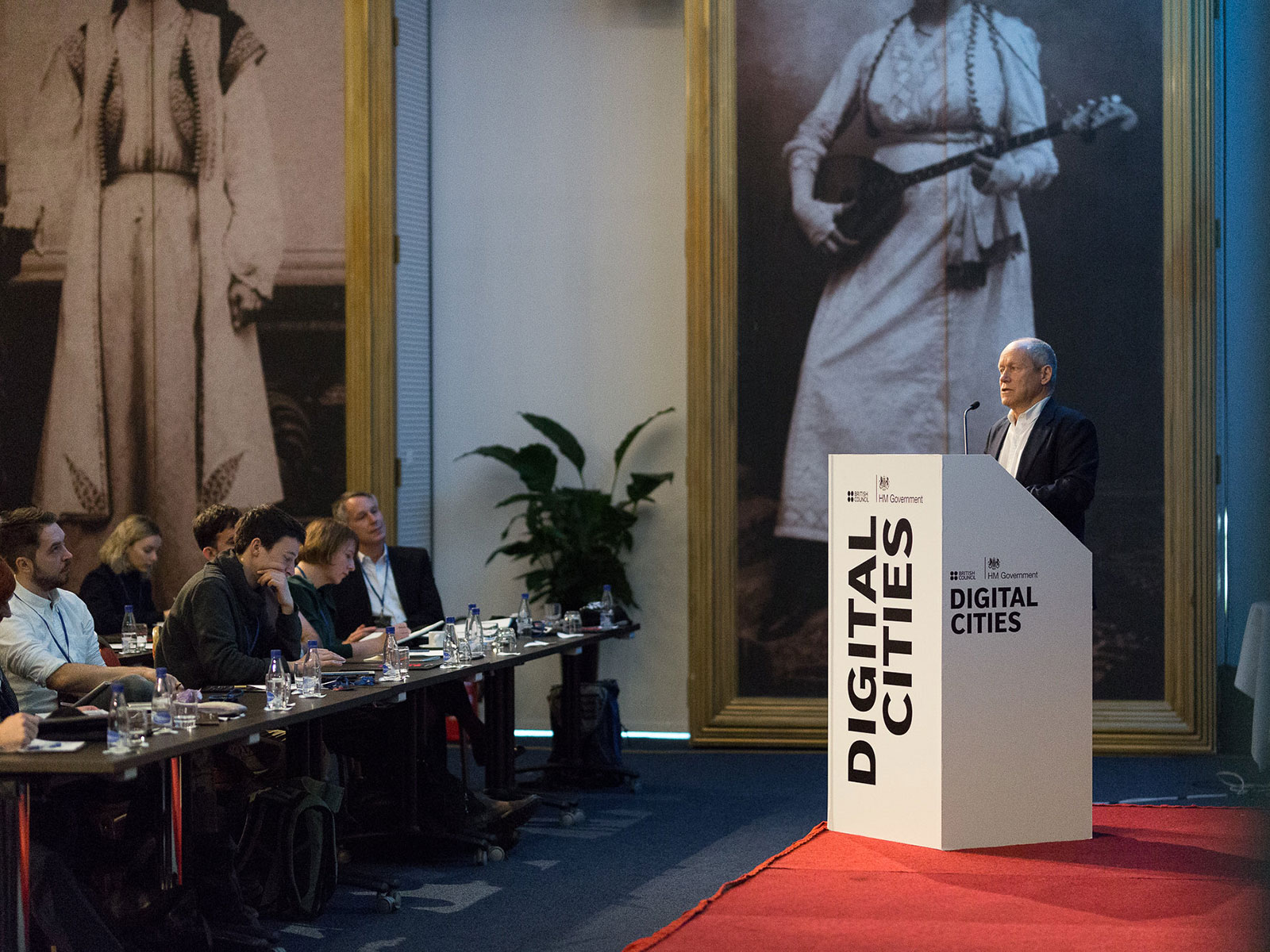 Project "Digital Cities" is designed to create links between creative hubs and local governments from the Western Balkans and the UK in order to discover areas of potential co-operation, new business opportunities and economic and professional development.
We were happy to contribute to the project with creative solutions, from visual identity, space branding, printed material, through communication and marketing, to the event production.